History
Question & Answers:
When was the Bullet Pen invented?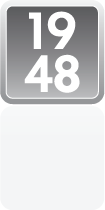 Conceived in a dream in July 1948, Paul Fisher was soon machining a new pen design shaped from solid aluminum. It became our first Fisher ball point pen, the #400 Chrome Bullet Pen, and arguably the most popular pen of the twentieth century. Cited as an outstanding example of industrial art, the classic design of the Fisher Bullet Pen has been exhibited for years in the New York Museum of Modern Art. The Bullet's timeless styling has been the topic of many art books and magazine articles and continues to be our most popular pen.​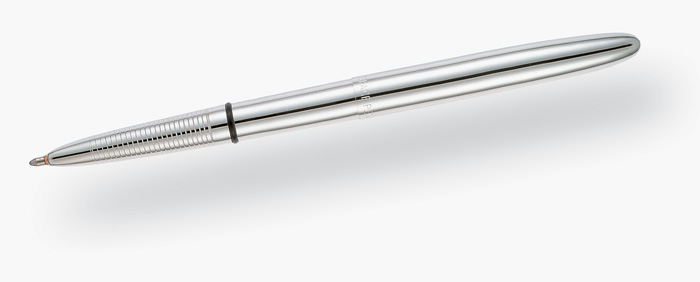 The ICONIC #400 Chrome Bullet Pen
What mission was the Space Pen first used?
The Apollo 7 was maiden voyage for the AG-7 Space Pen. Paul C. Fisher of the Fisher Pen Co. designed a ballpoint pen that would operate better in the unique environment of space. His new pen, with a pressurized ink cartridge, functioned in a weightless environment, through water, in other liquids, and in temperature extremes ranging from -35C to +121C.  Fisher developed the Space Pen® writing instrument with no NASA funding however invested about $1 million of its own funds in the effort and then patented its product.  In 1967, after rigorous tests, NASA managers agreed to equip the Apollo astronauts with these pens beginning with Apollo 7. Reports indicate that approximately 400 pens were purchased from Fisher for Project Apollo.  The Soviet Union also purchased 100 of the Fisher pens, and 1,000 ink cartridges, in February 1969, for use on its Soyuz space flights. 

AG-7   " The Pen That Went To The MOON " (ANTI-GRAVITY - Apollo 7)